Regulatory Requirements for Importing and Flying Drones in India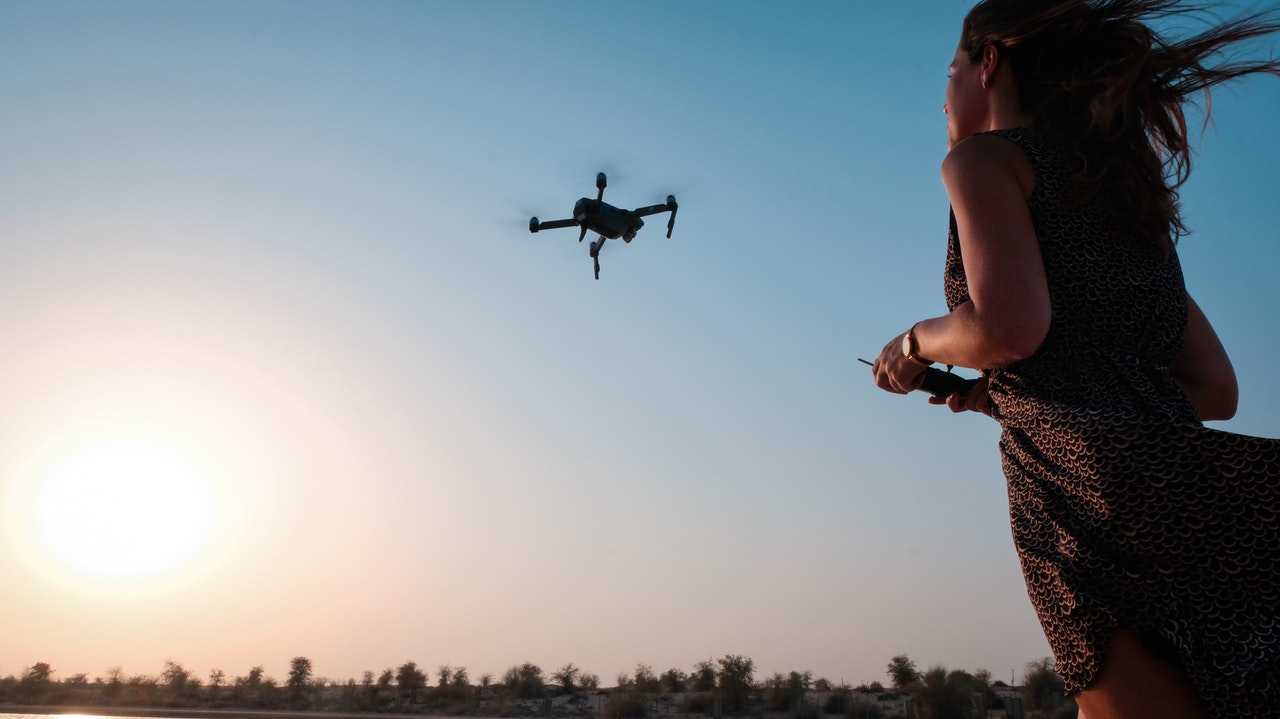 Are you thinking of buying a drone locally or importing it?
Then, Hold on!
In India, it is still not legal for civilians for possessing or flying a drone without prior permission and the reason is clearly because concerns over the imminent threat to the security of the country, and safety of other users of airspace and people on the ground.
There is no doubt about the fact that nowadays drones have become a very important part of the photographer and videographer community. No matter whether it is for ad shoots, leisure photos, wedding shoots, drones are primarily used for taking all aerial shots.
Now you must be thinking how it is so common when it is stringently controlled by government, law enforcement agencies and some defense forces. It is estimated that there are about 4000 civilian drones hovering in the skies of India and report says India has spent about Rs.40 Crore in buying drones.

Before Importing/Flying a drone in India, you must gain some knowledge on the guidelines and the permissions that are required
Now here comes the role of Indian government regulatory bodies controlling the approval, registration, Import and finally flying Drones.
In India generally the approval & registrations are governed by Directorate General of Civil Aviation (DGCA) and Wireless Planning Coordination Wing including the Local Police Authorities.
Recently India's aviation regulator, the Directorate General of Civil Aviation (DGCA), NOV-2017, unveiled draft norms for the usage of aerial vehicles, which are yet to be finalized.
However, DGCA, clearly states that it is illegal to use drones in India as it poses threat to security. But by following certain rules you can get permission to fly drones in India. So let's have a detailed discussion on it.
Even if flying drones in India is illegal but you can buy it in India. Civil drones can be purchased in India online and it costs around a very wide range starting from 2000/- INR for novice to 500000/- INR for professionals.
Some prosperous brands like Yuneec, Parrot, GoPro, DJI, and Walkera are some well-recognized brands easily available through online shopping portals in India. Based on your purpose, you can browse it online and get a drone that is suitable for your needs.

First let's discuss what ETA is and how to obtain it?
If you are thinking of importing a drone then you must note the following things!
Well, importing drones to India is not an easy process. One needs to get the license for importing and flying drones in India. It is stated by Government that every wireless equipment that operates in the frequency band of 2.4 GHz to 2.4835 GHz, whether it is a tool or a toy, they are required to be approved by WPC before being imported into India. If they have not been approved by WPC already, then they will not get a customs clearance.
The rule is applicable for all individuals and drones, no matter for what purpose they are being imported. Whether it be commercial use, personal use or entertainment.
Therefore, while importing the wireless equipment should comply with the bandwidth emission and all the parameters specified by the authorities.
Now you must be thinking if the product is exempted from the commercial license, do you require to inform WPC before using? Yes, as if the drone is operating on ISM Band (doesn't require commercial license), you are required to inform WPC and obtain an equipment type approval. The import license is needed for importing any kind of wireless or radio operated equipment in the country.

Equipment type Approval (ETA) _Model No. Specific
Equipment type approval or in short ETA is the approval & registration of the product in the library of the Wireless Planning Coordination Wing of India in short WPC for legally using it in India. Further obtaining an Import License from WPC means the equipment is approved by WPC.
In short, we can say that there is no requirement of a commercial license for wireless equipment falling within a frequency limit of 2.4 GHz to 2.4835 GHz but they should comply with the following conditions like the maximum out the power of transmitter should be 1W in the spread of 10 MHz or higher along with the maximum effective radiated power of 4W.
For obtaining ETA one needs to file an application in hardcopy to the regional WPC. If the equipment is included in the WPC equipment list then one can directly go for steps required for obtaining test reports. And if the equipment is not included in the list then the process must be followed online for adding the equipment in the library of the WPC.
Once the ETA is received in hard copy form the WPC, it still take 3 to 7 more days to get the WPC library updated with the complete details of the product.
And Finally after the WPC online library gets updated, one can apply for the IL online with the submission of the hard copy of the application.
Remember that obtaining WPC approval is only required when you are importing a drone in India. If you purchase a drone from the Indian market, it means that it has already been sanctioned and approved by the WPC. Buying a drone locally is always easy and hassle free than importing one.

Now let's discuss what is CAR?
DGCA has set some draft guidelines for flying the unmanned aircrafts especially the drones in the year 2017. (Yet to be finalized)
According to the draft policy there are four different types of RPA into following categories:
Nano: Less than or equal to 250 grams.
Micro: Greater than 250 grams and less than or equal to 2 kg.
Mini: Greater than 2 kg and less than or equal to 25 kg.
Small: Greater than 25 kg and less than or equal to 150 kg.
Large: Greater than 150 kg.
No matter which drone you buy, you must obtain the following relevant permission before flying them.
The most important step before getting the device imported, one needs to receive approval in terms of CAR "Civil Aviation Requirements" for which one needs to obtain some additional permits like Unique Identification Number (UIN), Unmanned Aircraft Operator Permit (UAOP) and other operational requirements for civil Remotely Piloted Aircraft System (RPAS).
Although it is not banned completely, but there are still some geographical restrictions imposed by DCGA on flying drones in India like as no RPA flying zones detailed below:
Within an area of 5 km (2.7 NM) from Aerodrome Reference Point of operational airports;
Above the Obstacle Limitation Surfaces (OLS) of an operational aerodrome specified in Ministry of Civil Aviation;
Within permanent or temporary Prohibited, Restricted and Danger Areas including TRA and TSA as notified by AAI in AIP;
Without prior approval, over densely populated areas or over or near an area affecting public safety or where emergency operations are underway;
Within 50 km from international border which includes Line of Control (LoC), Line of Actual Control (LAC) and Actual Ground Position Line (AGPL);
Beyond 500 m (horizontal) into sea from coast line provided the location of ground station is on fixed platform over land;
Within 5 km radius from Vijay Chowk in Delhi;
Within 500 m from perimeter of strategic locations notified by Ministry of Home Affairs;
Within 500 m from perimeter of military installations/ facilities;
From a mobile platform such as a moving vehicle, ship or aircraft; and
As an autonomous flight, unless it is following an Autonomous Flight Termination (AFT) or Return to Home (RH) procedure.
Over eco-sensitive zones around National Parks and Wildlife Sanctuaries notified by Ministry of Environment, Forests and Climate Change without prior permission.
Approval Requirements as per CAR
Upon receipt of the application along with necessary documents, DGCA shall examine the request for issuance of UIN, UAOP and/or import clearance.
The application will be processed on case-to-case basis.
Unique Identification Number (UIN)
The identification plate (made of fire proof material) inscribed with UIN, RF ID tag and SIM shall be affixed to the RPA.

Additionally applicant shall submit the application for import/ acquisition of remotely piloted aircraft to DGCA along with a copy of the security clearance.

Import clearance shall be given by DGCA based on which DGFT shall provide license for import of RPAS.

Duly filled application & documents along with requisite fees for UIN shall be submitted to DGCA. UIN shall be issued by DGCA in 02 days provided all documents are complete. After satisfactory scrutiny of the documents, UIN shall be issued by DGCA.

Unmanned Aircraft Operator Permit (UAOP)
All civil RPA operations for any purpose whatsoever will require UAOP from DGCA.

The UAOP shall be issued by DGCA with a copy to MHA, BCAS, IAF, ATS Provider (AAI/MoD), and district administration (Superintendent of Police) for information. In case of UIN issued to the Indian organization will be issued with UAOP.

Validity of the UAOP shall be for a period of five years from the date of issue. Renewal of the UAOP shall be subject to fresh security clearance from MHA. UAOP issued by DGCA shall be non-transferrable.
DGCA may impose additional requirements depending upon justification on case-to-case basis.
Well there are additional aspects which comes to light, when you are practically undergoing the practical procedures like security/safety aspect, insurance, training requirements for remote pilots, RPAS maintenance, & equipment requirements with requirements for operation of RPA