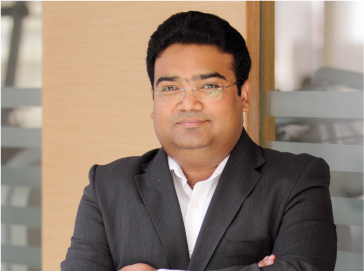 Dr. Ashwini Kumar, MD (AIIMS) has a total commitment to medical research and its significance to the world of tomorrow. And more importantly, he is committed to the need for absolute perfection and ethical correctness. Indeed, one of his guiding principles is: "If it's not right, it has no value; if research and testing are not totally credible, the results are worthless to the pharma industry and society in general."
Having gained MBBS degree from Kasturba Medical College, Mangalore in 2003, Dr. Kumar went on to study at the prestigious All India Institute of Medical Sciences (AIIMS), graduating MD in Molecular Pharmacology in 2007. At AIIMS, Dr. Kumar worked on molecular cloning, expression, purification and structure-based rational design of inhibitors against human Cyclooxygenase-2.
He began his career in medical research while at the R&D unit of AIIMS, working on various projects in association with many global pharma companies and CROs, where he focused on the investigational site management aspects of clinical trials.
After Post Graduation, Dr. Kumar moved into the industry, joining Max Neeman International, a leading pharma and biotechnology Contract Research Organization, as a medical monitor, supervising regulatory affairs, quality assurance and training. His work involved frequent liaison with the health regulatory authority at Central Drug Standard Control Organization (FDA Bhavan) in order to solve technical queries and to expedite regulatory approval process.
In May 2009, Dr. Kumar established CliniExperts Services Pvt. Ltd, to provide outsource facilities covering regulatory affairs services, and its support services to international pharma companies, biotech industry, medical device / diagnostic kit companies, food /nutraceutical companies, cosmetic industry and CROs.
Dr. Kumar is a quality-focused professional, who believes that the focus of his company's mission should be the provision of efficient and quality driven regulatory affair services to all clients.