CDSCO Announced Clinical Trials Conduct Rules During COVID-19 Outbreak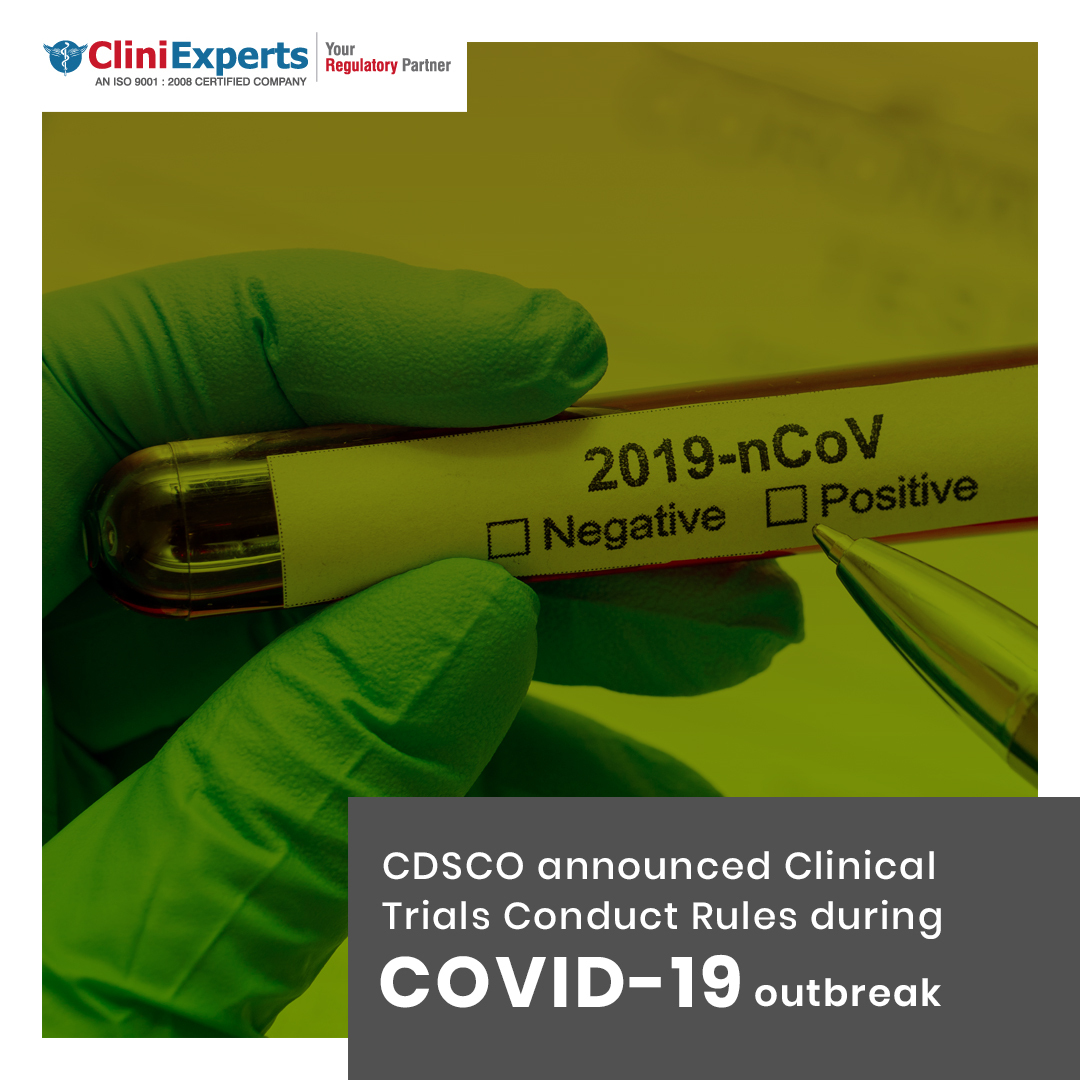 The Central Drugs Standard Control Organization (CDSCO) acknowledges the potential impact of COVID-19 pandemic on the healthcare system and broader society, and the impact it may have on clinical trials and subjects. The present situation of lockdown across the country may affect approved protocol adherence, regulatory provisions/procedures, trial subjects' recruitment, laboratory testing, and the supply of investigational products, adverse event reporting, visits, assessments, and many other aspects of clinical trial conduct.
To address the present crisis, CDSCO issued a new notification for conducting clinical trials in India. This guidance covers actions that sponsors of ongoing clinical trials affected by the present pandemic should take to ensure the integrity of the research studies and interpretation of study results while safeguarding the safety of clinical trial participants as a priority.
The below guidance will provide further clarity for all parties involved in clinical trials during this time in India.
Guidance on the Management of Clinical Trials during COVID-19 in India
As per the New Drugs and Clinical trials Rules, 2019, the sponsor will conduct any clinical trial as per approved clinical trial protocol and other related documents. The trials must comply with the Good Clinical Trial Practice (GCP) Guidelines and the provision of said rules.
The Central Drug Authority reiterates patient rights, wellbeing, and safety are of paramount importance even at this hour of crisis.
In the present situation, the sponsor of all ongoing clinical trials need to co-ordinate with investigators and respective Ethics Committee (EC) and decide on whether to continue the trial or otherwise in the interest of trial subjects.
There may be a necessity, in some cases, of protocol amendment or deviation or modification in the procedures of the clinical trials due to unavoidable circumstances. The sponsor, in consultation with the investigator and EC, should assess any such impact and take appropriate decisions whenever necessary. Such changes should ensure the rights, safety, and wellbeing of trial subjects, and the integrity of clinical data remains uncompromised.
The sponsor needs to maintain complete records of all changes in the clinical trial, including the reasons for any amendments or deviations in the study.
The sponsor needs to maintain complete records of all changes in the clinical trial, including the reasons for any amendments or deviations in the study.
Any submissions or reporting related to the above changes in the conduct of clinical trials can be made to CDSCO by email at dci@nci.in and with a copy marked to the concerned division of CDSCO (HQ).
CDSCO understands the various challenges in the conduct of clinical trials during the COVID-19 pandemic in India and has come up with the new guidance to help conduct clinical trials at this hour of crisis
Reference:
1. Gazette notification F. No-DCGI/MISC/2020(104), Government of India, Director General of Health Services, Central Drug Standard Control Organization. Dated 30th March, 2020.