Extended Timelines For Submission Of Notarized/ Apostilled Documents For Import And Registration Of Cosmetics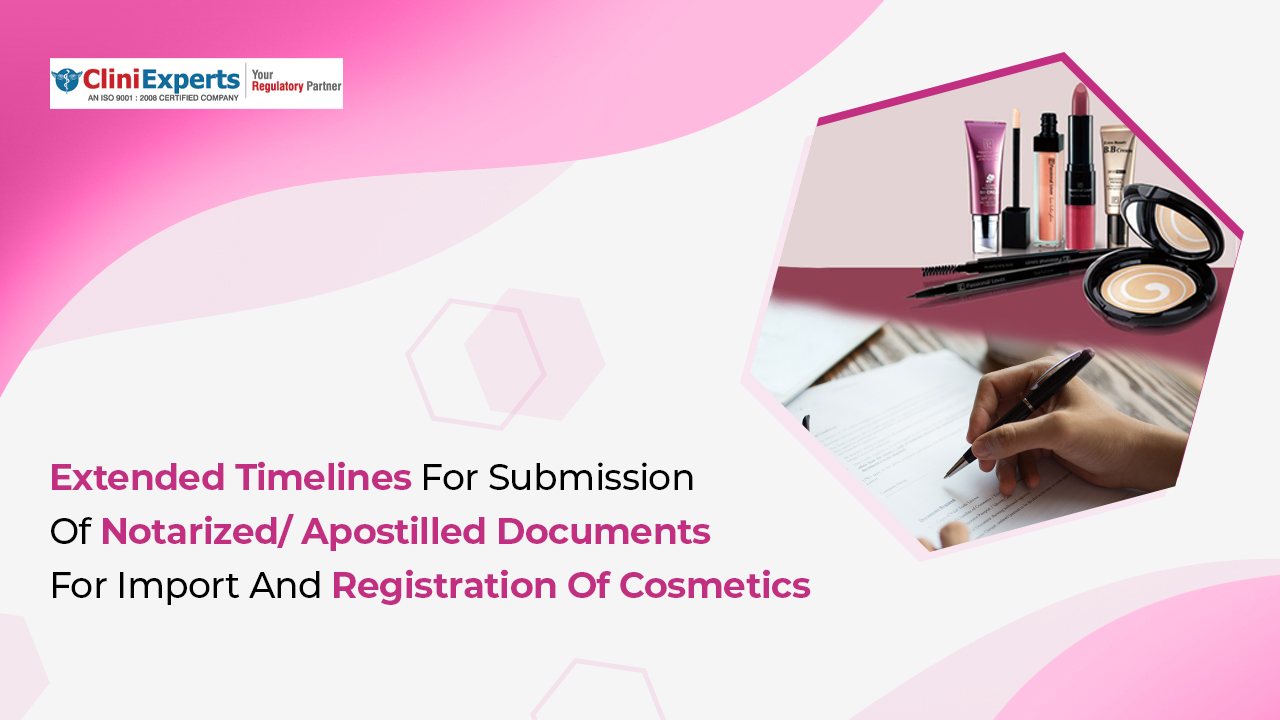 As the situation arising out of the Covid-19 pandemic is worsening further in the country, the Drugs Controller General of India (DCGI) has further extended deadline by four months to submit notarized or apostilled regulatory documents for import and registration of cosmetics such as Authorisation from Manufacturer, free sale certificate (FSC) with legal signatures. This is in continuation to the notices given on April 20, 2020, August 19, 2020 and December 18, 2020, by DCGI extending on the same because of the pandemic. This action is regarding DCGI's receiving representation from all over the industry about obstacles in submitting notarized or apostilled regulatory documents for cosmetics due to the Covid-19 pandemic.
The matter has been examined carefully, it has been decided that the applicant may submit applications for import registration as per the provisions of Drugs and Cosmetics (D&C) Act, 1940 and Rules made thereunder along with such documents which are self-attested and an undertaking. Earlier DCGI has extended the deadline up till 4 months for submission of notarized documents through the online Sugam portal from the earlier deadline of April 20, 2020. In its April 20, 2020 notice, it had directed all the concerned to do the needful.
References:
Submission of notarized/apostilled documents for Import and Registration of cosmetics in view of COVID-19. Available at: https://cdsco.gov.in/opencms/opencms/system/modules/CDSCO.WEB/elements/download_file_ division.jsp?num_id=NzExNw== .Accessed on 6 th May, 2021.