Regulatory Approvals And Pathway For The Manufacture Of Ventilators Amid COVID-19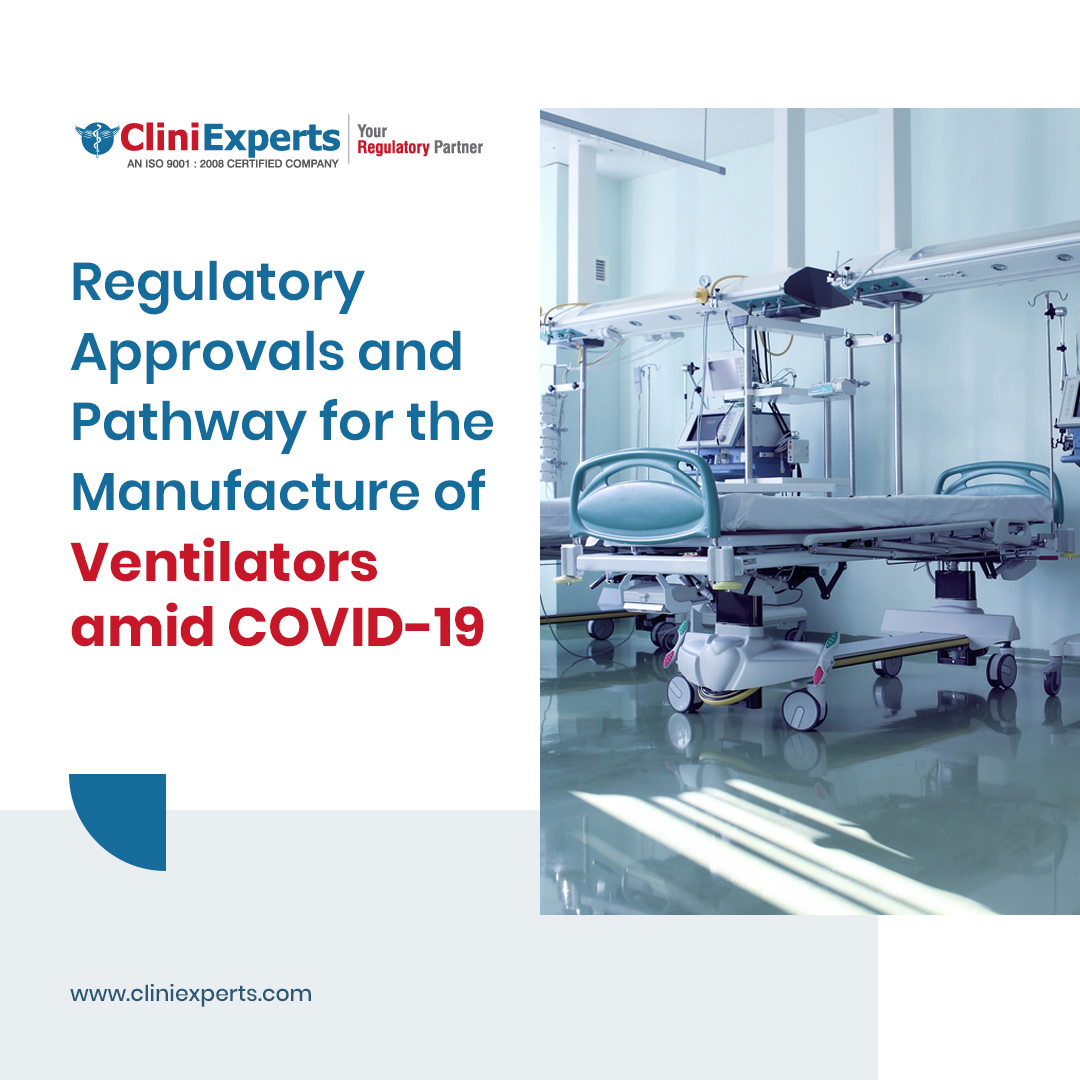 Cases of Novel Coronavirus (COVID-19) infection are rising every day across the world. Acute respiratory failure is one of the commonest causes of death among COVID-19 patients as this infection can inflame the respiratory tract​​​​​​​ and fill an infected person's lungs in fluids. Ventilator, a device that mechanically helps pump oxygen into the lungs, is very important to save critical lives infected by COVID-19. India is presently grappling with an acute shortage of ventilators in its fight against coronavirus.
Ventilators do not fall under any regulated medical device category at present in India. There are only 23 categories of medical devices that are regulated by the Central Drugs Standard Control Organization (CDSCO).Ventilators may also be coming under the regulated category soon. Once this happens the present regulatory pathways followed for ventilators will change and manufacturers or importers need to apply for manufacturing license or import license.
If anyone intends to check the performance of ventilators, he may approach below NABL accredited labs:
Lab Name: Swen Konformity
Address: # Gokul RH 1 Sr. No. 22, Vishal Nagar Pimple Nilakh Pune MAHARASHTRA INDIA
Lab Name: Tarang-Product Qualification and Compliance Planet, Wipro Technologies
Address: Survey No. 70, 77, 78/8A, Dodda Kannelli, Sarjapur Road, Bengaluru KARNATAKA INDIA
Lab Name: TUV Rheinland (India) Private Limited
Address: #27/B, 2nd Cross Road, Electronics City Phase1, Bengaluru KARNATAKA INDIA
Present Scenario of Ventilators during COVID-19 Pandemic
Until the pandemic hits India hard, the ventilators sold in the country had to meet high- end quality benchmarks set by the US Food and Drug Administration (USFDA) or European Union (CE) certification.
Companies generally need a license to make items listed as essential medical devices under the Drugs and Cosmetics Act and Medical Device Rules. This rule is relaxed considering the medical urgency, if the manufacturer partners a licensed firm.
It is to inform that presently, no permission is required for the manufacturing of ventilators under the Drugs and Cosmetics Act and Medical Device Rules. Therefore, those who are willing to come forward and manufacture ventilators may start the production as early as possible to tackle the situation arising out of the Covid-19 outbreak in the public interest.
How Medical Devices Regulation In India Works?
Present Steps of registration of Ventilators during COVID-19 Pandemic in India:
Online submission of documents in SUGAM portal
Generation of applicant's registration number
Registration number is labelled on the ventilator by the manufacturer or importer.
Manufacturers or importers need to follow the above regulatory pathway until CDSCO comes up with the new rules for registration of ventilators in India. The new rules are expected to streamline the framework. This might have a substantial positive impact on patent care in India. It will be helpful to the healthcare ecosystem if they get more clarity on the future regulation of ventilators.
For any ventilator related regulatory approval and submission, you can talk with CliniExperts. Our team can provide you the necessary guidance for the rapid regulatory approval of ventilators in India.
Reference:
Government eases controls, taps automakers to manufacture ventilator. Available at:https://www.livemint.com/industry/manufacturing/government-eases-controls-taps-automakers-to-manufacture-ventilator-11585249572752.html . Accessed on 9 th may,
2020.

Gsr102eRegistration of certain medical devices.pdf.Available at https://cdsco.gov.in/opencms/opencms/system/modules/CDSCO.WEB/elements/downlo .Accessed on 9 th May, 2020.