All About Medical Device Authorized Agent / Representative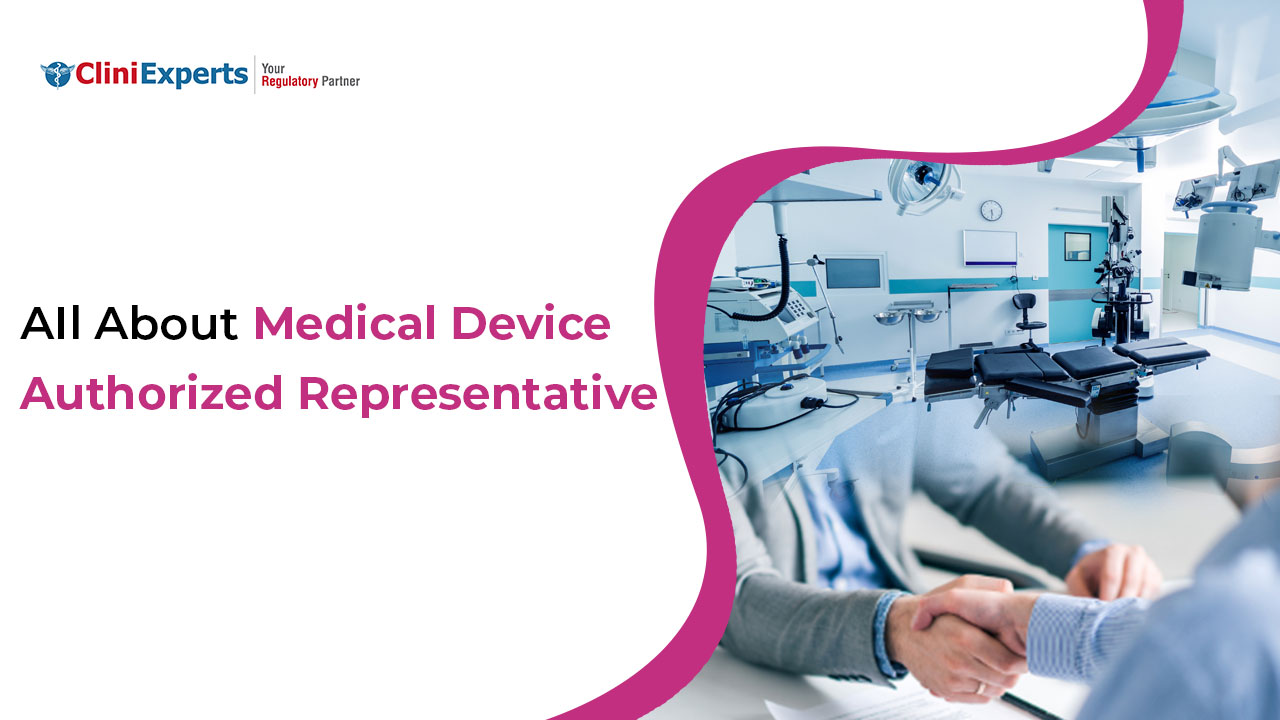 What Is A Medical Device Authorized Agent / Representative?
To register/sell a medical device in India, a Foreign Manufacturer must grant a Power of Attorney to a person/company in India who is designated as their Authorized Agent. For medical device manufacturers outside India who wish to have their medical devices (regulated devices) distributed in the country, an Indian Authorized Agent / Representative must be appointed.
In other words, a foreign company that does not have a presence in India wants to enter the Indian market, then they can hire a medical device authorized agent to register their products and market them in India. An "authorized agent" for medical device is an Indian person or entity appointed by a foreign company to represent that organization in India. The authorized representative will oversee the foreign company's import operations in India and ensure that all provisions of the Drugs and Cosmetics Acts and Medical Devices Rules. 2017 are followed.
A authorized agent for medical device must hold a valid wholesale license, be approved for the sale and distribution of medical devices or services in India, and should be able to apply for medical device Import License in India with the Central Licensing Authority.
Responsibilities Of A Medical Device Authorized Agent / Representative –
Agents are legally responsible for the medical devices in India and have extensive responsibilities under Indian law.
To sell or distribute products or services in India, an authorized agent must possess a valid wholesale license.
All legal certifications and post-market questions relating to medical devices are handled by the authorized agent.
A medical device authorized agent should submit an application form MD 14 for an import license for medical devices in India to the Central Licensing Authority through the online portal "SUGAM" approved by the Ministry of Health and Family Welfare.
Upon expiration of five years from the time that the license was originally granted, the authorized agent needs to apply to the central licensing authority to renew the license along with the prescribed fee.
As far as medical devices are concerned, an authorized agent can recall them at any time.
Services, CliniExperts offers as A Authorized Agent for Medical Device –
The heavy cost, yearly compliance, accounting requirements, and taxation policy and closure clauses that foreign manufacturers deal with during their operations in India make it difficult for them to manage their operations. The team at CliniExperts is one of the most reliable regulatory consultants that provides continual support to market your products (medical devices) in India. Cliniexperts do the following:
Provide support for customs clearance and assistance with imports
Distribution support for warehouses and CFAs
CliniExperts offers support in identifying potential distributors for products launched in India as an authorized agent.
Provide legal certification support and post-marketing surveillance assistance.
Summary
Besides having significant responsibilities, the Authorized Agent in India is legally responsible for the imported Medical Devices in India. A Power of Attorney is obtained from the manufacturer, which authorizes the Authorized Agent in India to submit Product registration documents and to serve as a point of contact for CDSCO inquiries about the medical devices. Additionally, the authorized agent participates in vigilance activities and makes the necessary onsite inspections of the manufacturer's facility on behalf of the manufacturer.