Medical Devices Rules, 2017: An Overview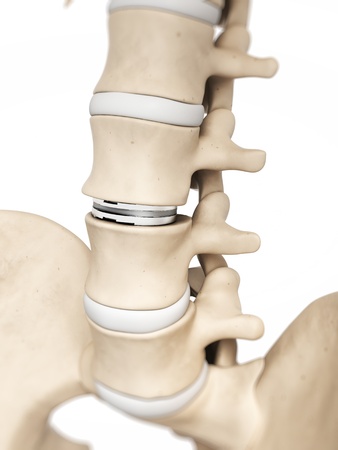 What is a medical device?
A medical device is any product that is intended to be used alone or in combination with another product, in the diagnosis of diseases or in the cure, mitigation, treatment, or prevention of diseases, injuries, life support, contraception, in humans or other animals.
Regulations of Medical devices
The Central Drugs Standard Control Organization (CDSCO) under the Ministry of Health & Family Welfare (MoHFW), Government of India issued a draft of Medical Devices Rules, 2017 through a gazette notification (No. 724) published on October 17, 2017. Medical devices regulations primarily focused on the quality and safety control to ensure the highest standards assurance of a medical device. It has been classified according to patient risk in different classes (Class A, B, C & D) to ensures that patients have access to high quality, safe, and effective medical devices, by restricting their access to the unsafe and sub-standard products.
Expected changes in Indian regulations for medical devices
The current regulatory system
Laws for medical devices in India are regulated by a part of the Ministry of Health and Family Welfare, i.e., CDSCO under the control of Drug Controller General of India (DCGI). All medical devices follow a regulatory framework that is based on the drug regulations under the Drugs and Cosmetic Act (1940) and Drugs and Cosmetic Rules (1945). At present, a total of 22 medical devices are considered as notified under the Drugs & Cosmetics Act, 1940, and need to be registered with the CDSCO (1). The list of notified medical devices includes the ones used in the following:
Aesthetics (Breast Implants, Tissue grafts, Dermal Filler, Implants, Injections)
Blood Storage (Blood Bag System, Bloodlines, Filters, Platelet Storage)
Cardiology (Annuloplasty System, Heart Valves, Balloon Catheters, Bioprosthetics, Cannula, Cardioverter Defibrillator, Catheters, Access Port System, Cannula, Guide wires, Sheaths, Shunt, Occlusion and Aspiration System, Plaque Excision System, Stents, Filter System, Pacemaker)
Contraceptives (Condoms, Copper T)
Dental (Denture cream, Implants, Abutments, Needle, Scaffolds)
ENT (Hearing Prosthesis, Implants, Ossicular Prosthesis)
Gastroenterology (Catheters, Feeding Tube Kit, Hernia System, Ligation Device, Stents);
Gynecology (Catheters, Grafting System, Needles, Tampons, Pelvic Floor Repair System, Stents)
IVD (Blood Testing, Cell Processing, Filter Sets, Lab Kit, Prep Pads, Stem Cells)
Neurology (Catheters, Distraction System, Fixation System, Grafting System, Implants, Reconstruction Device, Stents, Guide wires, Catheters)
Oncology (SIR Spheres), Ophthalmology (Bandages, Catheters, Eye Drops, Implants, Intraocular Gases, Lens, Occluder)
Orthopedic (Bone Cements, Bone Substitutes, Cervical Plates, Bone Void Filler, Plates, Screws, Cables, Casting Tapes, Coils, Discs, Metal Acetabular Augments, Metal Revision Shells, Femoral Cone, Mesh, Metal Tibial Cone, Fixation System, Grafting System, Haemostatic Powder, Hip implants, Knee implants, Elbow implants, Joint implants, shoulder, Nail system, Tibial Augments, Metallic Anchors)
Pulmonary (Catheters, Suction System, Tubes, Valve system)
Spine (Bone Cements, Bone Void Filler, Cages, Cervical Plates, Discs, Fusion Device, Spacer, Fixation System, Implants, Screws)
Surgery (Catheters, Disposables, Endoscopic Applicator, Tips)
Syringes and Needles (Blood Transfusion Set, Cannula, Catheters, Infusion Wires, IV Flow Regulators, IV Sets, Needles, Stopcocks, Syringes)
Urology (Catheters, Stents, Dialysis, Filters, Guide Wires, Stents, Tapes, Tubes)
Vascular (Cannula, Catheters, closure Device, Elite snare, Embolization Device, Filters, Grafting System, Guide Wires, Occluder, Prosthesis, Reconstruction Device, Sheaths)
Wound Care and Surgical Dressing material (Bandages, Casting Tapes, Catheters, closure Device, Collagen Membrane, Dressings, Closure Device, Fasteners, Hemostatic Foam, Hemostatic Pads, Mesh, Splint Rolls, Staplers, Surgical Drapes, Surgical Sealant, Sutures).
Expected changes
The current body responsible for medical device regulation in India, i.e., The National Pharmaceutical Pricing
Authority Department of Pharmaceuticals, has issued the Draft National Medical Device Policy that recommends forming an autonomous National Medical Device Authority (NDMA) (2).
The Ministry of Health along with the inputs of Association of Indian Medical Device Industry (AIMED) was finalized which issued a set of new guidelines to define and regulate medical devices as a separate category.
Future benefits/advantages associated with the new guidelines
The new guidelines will result in more stringent and focused medical device regulations for both the manufacturers as well as the importers.
NDMA will receive authorization to promote the local medical device sector. In addition, it will also enforce stringent safety standards, specific price limits, induce price control policy for devices such as surgical instruments, implants, and diagnostic equipments (2).
The new regulations will harmonize the system of using medical devices and will make efforts to bring India's regulatory requirements in compliance with International regulatory standards so as to smoothen the journey of manufacturing and importing of medical devices.
Steps taken by the Indian Government till date
Implementation of SUGAM online portal in January 2016 by CDSCO for the filing of applications for registration certificate as well as import license application for notified medical devices (3).
Approval of the "Materio Vigilance Programme of India" by the Health Ministry in June 2015 to monitor Medical Device associated Adverse Events (4).
Issuing of new standards for the country's good manufacturing practices (as per ISO 13485) by CDSCO on 17 October 2016 to streamline the approval of devices (5).
Classification of medical devices and the competent authority
As per the guidelines in the new gazette, in vitro and other devices used for diagnosis are classified based on their level of risk as follows:
Class A: low risk devices like thermometers and sphygmomanometer
Class B: low-to-moderate risk devices like needles and suction cannula
Class C: moderate-to-high risk devices like ventilator and joint implants
Class D: high risk devices like pace maker and heart valves
Who is the competent authority for the registration of medical devices?
Class A and Class B: The State Licensing Authority (State Drugs Controller) is the competent authority for all matters relating to these devices. It will be entitled to enforce all norms regarding the sale, manufacturer, stock, and any other practice related to Class A and Class B medical devices.
Medical devices belonging to class A need not be licensed and shall remain self-regulated as per applicable standards.
Class C and Class D: The Central Licensing Authority is responsible for providing the required licenses for the import and manufacture of Class C and Class D products. All queries and applications should be sent to the same.
For companies intending to manufacture Class C or Class D medical devices along with Class A or Class B product, applications should be sent to the Central Licensing Authority.
Do all classes of devices require registration?
Class A and Class B: No license will be required for the manufacturing of Class A and Class B medical devises. However, an NOC from the regulatory authority will be required. To keep the quality of the device under check, the Notified Body shall carry out audits of manufacturing sites of Class A or Class B medical devices.
Class C and Class D: Prior permission from the competent authority is required for both the import and manufacture of these medical devices.
Should the tests required for the approval of the devices be performed locally?
There is no compulsion of local tests for any medical device. Test performed in the country of origin are also accepted by the authority in India. Clinical studies regarding the device conducted in the home country are also acceptable.
The Central Government and the State Government both may designate a certain laboratory or testing centre for testing/evaluation of devices.
Where should one apply for manufacture of a medical device for distribution and/or sale?
An application needs to be made to the State Licensing Authority for obtaining a license for Class A or Class B devices in the Form MD3 via the website of the Central Government.
For Class C and Class D devices, under Form MD4, an application needs to be made via the same website to the CLA. In case of manufacture of a medical device of Class C or Class along with a device of Class A or Class B, Form MD4 needs to be filled for procuring a license via the CLA.