MEDICAL DEVICE REGISTRATION IN INDIA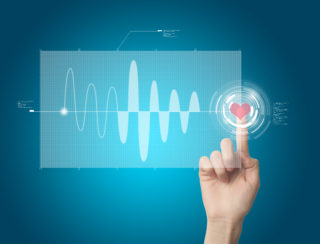 The Central Government of India defines a Medical Device as a medical instrument for external or internal use in the prevention, diagnosis or treatment of a condition or disease. It also includes an addition to or a replacement of a body part that does not achieve some or any of its primary functions. As science advances, newer and better technological devices have been introduced and applied in the medical field to treat or cure numerous hitherto incurable conditions.
The Central Drug Standards Control Organization (CDSCO) is the principal governing body for pharmaceutical products and medical devices in India. The Drug Controller General of India (DCGI) is the official designated by the CDSCO for the approval of the manufacturing of certain drugs such as vaccines, parenteral, blood products, new drugs and specific medical devices. The Subject Expert Committee (SEC) reviews the rules and regulations of medical devices and clinical trials under the Drugs & Cosmetic Act, 1940 and Rules, 1945.
Classification of Medical Devices
In India, the manufacturing, import, sale, and distribution of medical devices is regulated under Drugs & Cosmetic Act, 1940 and Rules, 1945. At present, approximately 40-50 medical devices need registration in India, which are notified, and there is no formal classification of the different types of medical devices for these devices. However, the categorization that  will be available in future is as follows:
Class A – Low Risk Medical Devices such as thermometers and tongue depressors
Class B – Low-moderate Risk Medical Devices such as hypodermic needles and suction equipment
Class C – Moderate-high risk Medical Devices such as lung ventilator and bone fixation
Class D – High Risk Medical Devices such as heart valves and implantable devices
For the other devices that do not require registration, the manufacturer should acquire a No Objection Certificate (NOC) from the DCGI testifying that the product does not require registration and can be imported to India.
Medical devices are classified into Notified and Non-notified devices. Notified devices (14 in numbers) require registration for manufacturing/import into India. List of Notified Medical Devices are as follows:
Disposable Hypodermic Syringes
Disposable Hypodermic Needles
Disposable Perfusion Sets
In vitro Diagnostic Devices for HIV, HBsAg and HCV
Cardiac Stents
Drug Eluting Stents
Catheters
Intra Ocular Lenses
I.V. Cannulae
Bone Cements
Heart Valves
Scalp Vein Set
Orthopaedic Implants
Internal Prosthetic Replacements
On the other hand, Non-Notified Medical Devices do not need registration for import except for the following:
Blood Grouping Sera
Ligatures, Sutures, Staples
Intra Uterine Devices (Cu-T)
Condoms
Tubal Rings
Surgical Dressing
Umbilical Tapes
Blood / Blood Component Bags
REGISTRATION OF MEDICAL DEVICES

in India

The following steps are followed to register and/or import medical devices in India.
Appoint a local agent in India to be the applicant and license holder . This is where our team at CliniExperts can help you.
Prepare a Device Master File (DMF)

All the information regarding your medical device such as manufacturing, features, quality testing that may be done in India or outside the country should be specified clearly in detail.
Information regarding the material used to manufacture the devices, trials conducted, target audience etc. must be mentioned in this dossier.

Prepare a Plant Master File (PMF)

All the information regarding the manufacturing plant such as the location and housekeeping should be enlisted in this file.

Prepare application Form /supporting documents

Registration certificate in Form 40
Import License in Form 10

Submit above documents to DCGI with fees

Registration fee of 1,500 US dollars or its counterpart in Indian Rupees shall be paid along with Form 40 for the manufacturing locations meant for manufacturing of medical device proposed for import into and use in India
A fee of 1,000 US dollars or its counterpart in Indian Rupees shall be paid along with the Form 40 for the registration of a single medical device meant for import into and use in India
An additional fee of 1,000 US dollars for each additional medical device shall be paid if necessary
The registration fee shall be paid through TR-6 Challan (in triplicate) in Bank of Baroda, Kasturba Gandhi Marg, New Delhi.
The Product Registration application shall be submitted at CDSCO (HQ), New Delhi

DCGI reviews and sends back an enquiry letter
Applicant responds and addresses inquiries made by the DCGI
DCGI may request technical presentation
Approval granted, if the information provided by applicant suffices the requirements
The medical device industry is still nascent in India and most devices are manufactured abroad and imported into India. With impetus to the Make in India program, the manufacture of medical devices in India like coronary stents, hypodermic needles, IV sets, etc. has been boosted. This will help provide the common man more affordable healthcare. Also, this will help the dependency on imported devices and avoid the high cost of such commonly employed medical products.
For more information on our Medical Device Services, please visit https://cliniexperts.com/india-regulatory-services/medical-device/