Regulation For CT Scan / MRI Equipment, All Implantable Devices etc. as Drugs which shall be operational
3rd November, 2021

Regulation For CT Scan / MRI Equipment, All Implantable Devices etc. as Drugs which shall be operational

Regulatory Body

CDSCO

Product CategoryMedical Device, IVD for

Importer & Manufacturer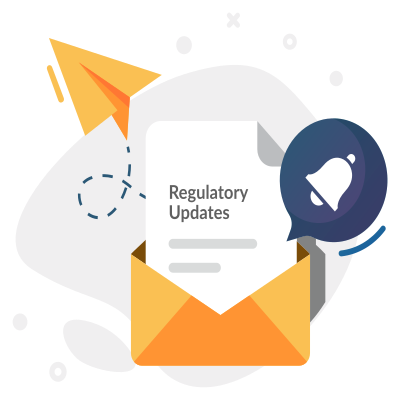 As per the Importer/Manufacture Regulation for CT scan/MRI equipment & implantable medical devices, one need to obtain a license issued by CDSCO to import and manufacture these devices according to the guidelines declared by the Central Licensing Authority or State Licensing Authority. Regarding the notice dated 18th April 2021, all stakeholders represented their concerns due to COVID-19 disrupting the timelines and requesting revision.
Notable Products:

Medical Device Rules, CT Scan Equipment, MRI Equipment, All Implantable Devices
Applicable For:

Importer & Manufacturer
Reference Number:

29/Misc/03/2021-DC (28)
Stakeholders have expressed concerns regarding the CDSCO order dated 18.04.2021. Due to the disarray caused by the Covid-19 pandemic, there is unpreparedness in complying with regulatory requirements within the stipulated timelines, which may lead to disorganization of the supply chain & access of products (including regulation for CT Scan / MRI equipment) to patients.
Hence, in order to enable a smooth transition of manufacturers/importers, continuity of supply chain and access to the patients, with the approval of MoHFW, existing importers and manufacturers will be allowed to continue to import/manufacture the said device(s) up to 30.06.2022, if an application has been submitted to the Central License Authority or State License Authority as per MDR, 2017 guidelines before 18.04.2021, the application shall be deemed valid for the stated devices up to 30.06.2022 or till the Central/State Licensing Authority takes a decision.
The applicant is also required to ensure that all necessary documents are submitted to the concerned authority by 31/03.2022 if there has been an incomplete submission earlier.
The Central Licensing Authority or State Licensing Authority, whichever is applicable, shall dispose these applications within three months from the date of receipt of complete application.
According to the updated Import/Manufacture regulations for CT scan / MRI Equipment, importers/manufacturers must have the license for the said devices before 30th June 2022 and get a print of the import/manufacturing license number on the label with effect from 1st of July 2022.