Food Safety and Standards Regulations, 2021 (Genetically Modified or Engineered Food Organisms)
17th November, 2021

Food Safety and Standards Regulations, 2021 (Genetically Modified or Engineered Food Organisms)

Regulatory Body

FSSAI

Product CategoryFood for

Importer & Manufacturer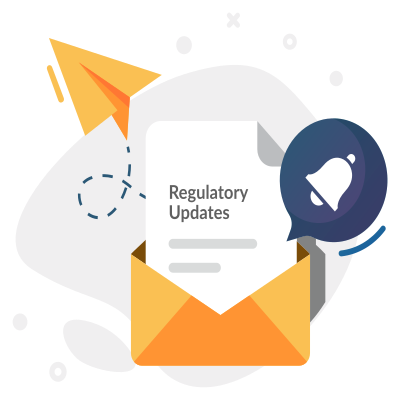 The Food Safety and Standards Authority of India (FSSAI), has released Genetically Modified or Engineered Foods Regulations, 2021. The Draft Regulations will be enforced on the date of their publication in the Official Gazette. The Draft Regulations specifies the Procedure for Approval, testing & labelling of:
Genetically Modified Organisms (GMOs) or Genetically Engineered Organisms (GEOs) or Living Modified Organisms (LMOs) intended for direct use as food or for processing.
Food or Processed food containing Genetically Modified ingredients produced from but not containing LMOs or GEOs or GMOs.
Notable Products:

Genetically Modified Food Products, Genetically Engineered Food Products, Genetically Modified Organisms, Living Modified Organisms
Applicable For:

Importer & Manufacturer
Reference Number:

CG-DL-E-16112021-231161
The Draft Food Safety & Standard Regulations specifies that regulations are made for Genetically Modified Organisms (GMOs) or Genetically Engineered Organisms (GEOs) or Living Modified Organisms (LMOs) intended for direct use as food or for processing. AND Food or Processed food containing Genetically Modified ingredients produced from but not containing LMOs or GEOs or GMOs. The following are the key points for GMOs, GEOs, LMOs Food or Processed food containing Genetically Modified ingredients produced from but not containing LMOs or GEOs or GMOs. :
Prior Approval for manufacture, storage, distribution, sale and import etc.
Procedure for grant of prior approval
Foods Laboratory for Genetically Modified Foods Testing
Function of Foods Laboratory for Genetically Modified Foods Testing
GM Food Labelling
FORM – I (Application for Approval for food or food ingredient or processing aid containing Living Modified Organism (LMOs)
FORM – II (Application for Approval of food or food ingredient or processing aid derived from Genetically Modified Ingredients but not containing Living Modified Organism (LMOs) in the end product)