Food Safety and Standards (FSSAI Import) First Amendment Regulations, 2021
18th November, 2021

Food Safety and Standards (FSSAI Import) First Amendment Regulations, 2021

Regulatory Body

FSSAI

Product CategoryFood for

Importer & Manufacturer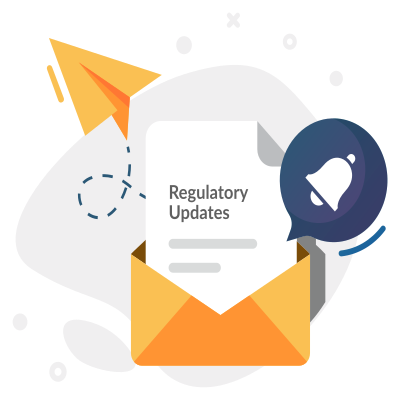 The Food Safety and Standards Authority of India (FSSAI), with approval from the Central Government of India has made certain changes to the regulations to amend the Food Safety and Standards (Import) Regulations, 2017. in exercise of powers conferred by clause (e) of sub- section (2) of section 92 of Food safety and Standards Act, 2006 (34 of 2006), they will be termed as Food Safety and Standards (Import) First Amendment Regulations, 2021.
Notable Products:

Food manufacturing facility, Foreign food manufacturer
Applicable For:

Importer & Manufacturer
Reference Number:

CG-DL-E-06112021-230964
FSSAI Food Safety and Standards' regulations and amendments may be operational starting from the date of their publication in the Official Gazette and the Food Business Operator has to abide by the regulations beginning from the 1st of June, 2022.
In case of registration of Foreign Food manufacturing facilities, the facility has to register with the Food Authority before exporting to India via "Form 16" of these regulations along with documents specified in Annexure-1 and fee as specified by the Food Authority. They may apply directly or via an authorized representative. They shall be subject to further regulating control as specified in these regulations as per the premeditated risk.
If the Food Authority of India requires additional information after having performed careful examination of the application, the applicant has to provide the said information within 30 days from the given notice, and failure to do so may result in the application being rejected.
Inspections may be carried out, if necessary, according to the manner specified by the Food Safety and Standards Authority of India. FSSAI officials may inspect or appoint a recognised agency for the same and the cost will have to be borne by the Foreign Food manufacturer.
Foreign Food manufacturing facilities found to be in accordance with all these rules and regulations shall receive issuance of registration for a period of two years and the registration number shall be provided in form 7, and those who fail to do so shall have their application rejected. They may take remedial action and reapply. Renewals of registration should not be made beyond 30 days after expiry date of registration.
If Foreign Food manufacturing facility or their food products manufactured for export to India are found not to be in compliance of Food Safety and Standards Act, and its rules and regulations, their registration shall be suspended or cancelled, with an opportunity for hearing or clarification granted as seen fit.