CDSCO prioritizes Regulatory Approval of In-vitro Diagnostic Kit for COVID-19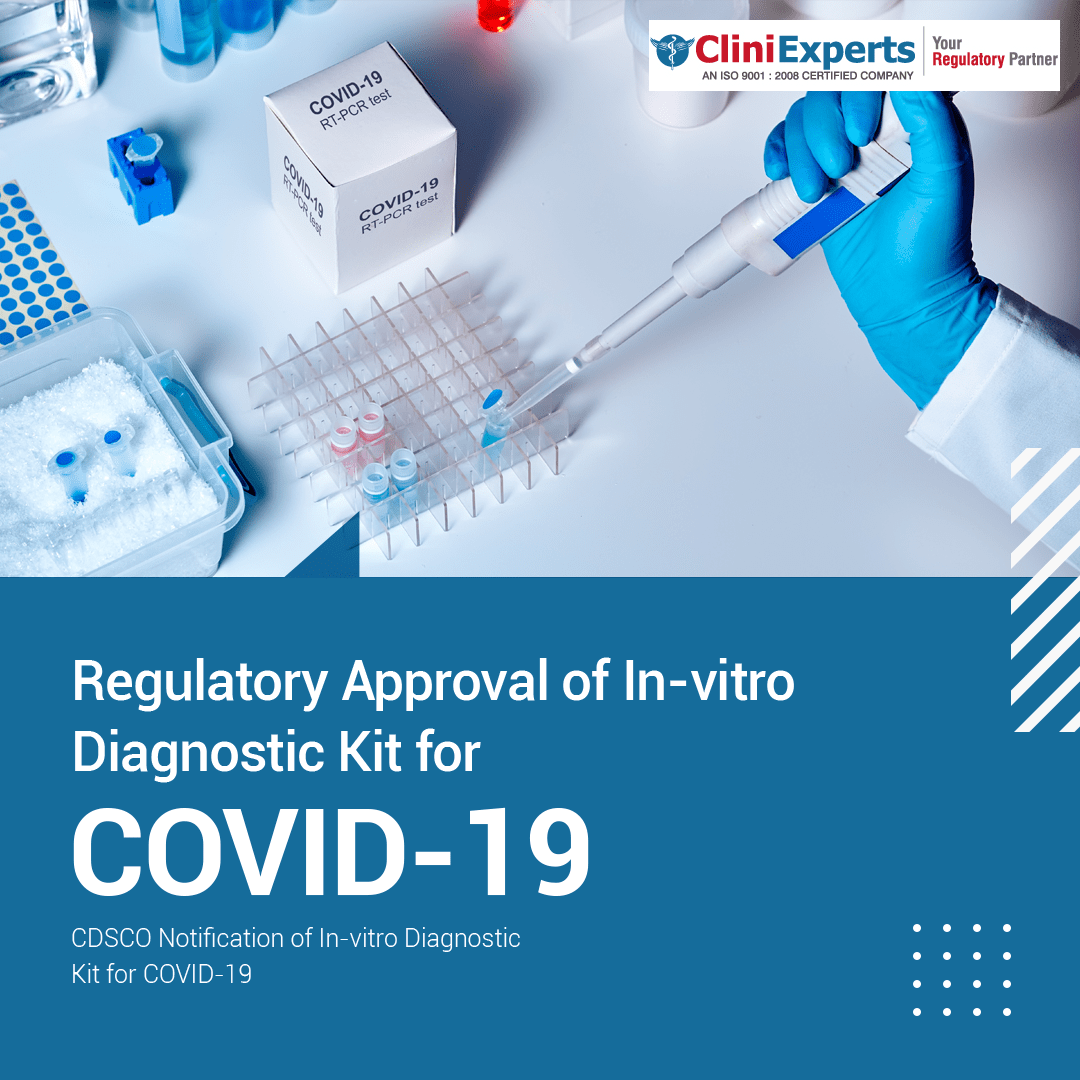 World Health Organization (WHO) has declared Corona virus Disease (COVID -19) as a global pandemic. A recent coronavirus outbreak is a public health emergency of international concern due to its rapid transmission and spread. So far, till March 1, 2020 there have been 191,127 confirmed cases, and among them, 7807 lives were lost. The causative agent for Coronavirus disease is severe acute respiratory syndrome coronavirus 2 (SARS-CoV-2). Real-Time RT-PCR Kit does the qualitative detection of novel coronavirus. The push to increase testing all over the world, including India for the novel coronavirus that causes Covid-19 has hit a crisis and there is shortage of key chemicals needed to start up and run the tests.

The state of testing for the novel coronavirus in India is abysmal but there are a number of efforts constantly going on to help improve availability. The Central Drugs Standard Control (CDSCO) released a notification on 19th March, 2020 for paving the way for research and development of in-vitro diagnostic kit for diagnosis of COVID-19. CDSCO is ready to give any form of regulatory guidance related to innovation in development of in-vitro diagnostic kit for Corona virus.
Highlights of the CDSCO Notification of In-vitro Diagnostic Kit for COVID-19
Organizations or start-up developing in-vitro diagnostic kit can directly approach Drug Controller General of India (DCGI) Public Relations Office for any information or guidance related to regulatory approval.
Organizations can approach the DCGI Public Relations Office if they have an already approved In-vitro diagnostic kit in any other country for review and approval for marketing in India.
In this pandemic situation, the data for clinical performance of the in-vitro diagnostic kit can be abbreviated, deferred, or waived based on the type and nature of the diagnostic kit and available data on the product.
The central dug authority will consider applications related to the evaluation of in-vitro diagnostic kit for the COVID-19 on an urgent basis and will process the same within 7 days. They can be for both manufacture and import.
The authority will do an expedited review or accelerated approval of applications related to performance evaluation of any in-vitro diagnostic kit for sale and distribution in India.
CDSCO is welcoming innovations and applications from all over the country and the organization is ready to assist companies that have come up with novel ideas for diagnostic kits for COVID 19.
If you have any queries, you can call Public Relations Office (toll free number 1800 11 1454) or send an email to startupinnov@cdsco.nic.in.
Reference:
https://cdsco.gov.in/opencms/opencms/system/modules/CDSCO.WEB/elements/download_file_division.jsp?num_id=NTc3MA==