CliniExperts Facilitating Fast Track Approval of COVID-19 Diagnostic Kits in India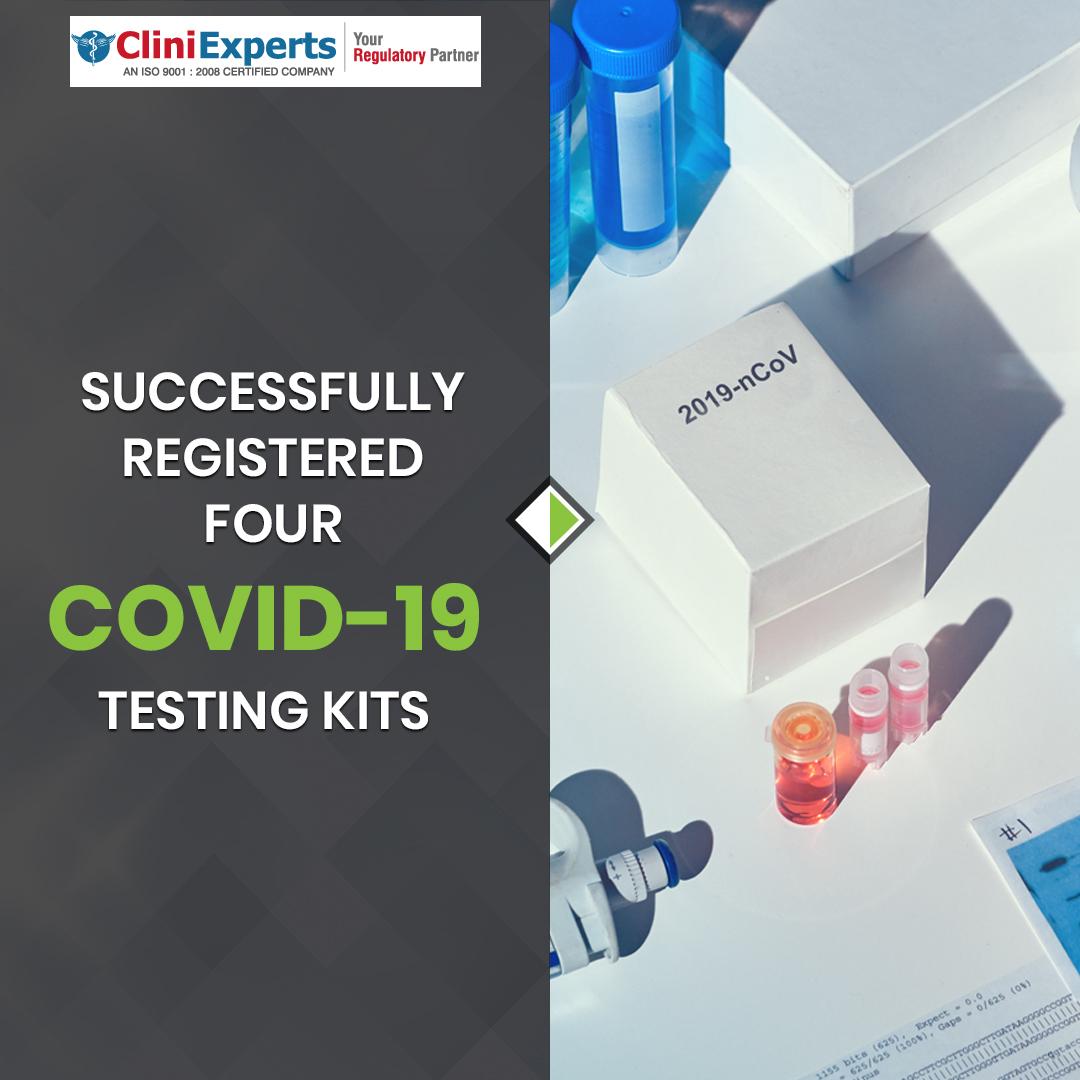 As the COVID-19 outbreak intensifies across the globe as well as in India, there is a huge shortage of COVID-19 testing kits in the country. Looking into this crisis, the Indian Council of Medical Research (ICMR) has come up with guidelines for the use of commercial kits for nasal/throat swab based diagnosis of COVID-19 in India. It mentions the establishment of a 'fast-track' mechanism for evaluating non-approved US FDA EUA (United States Food and Drug Administration Emergency Use Authorization), or CE IVD (European authorization for In Vitro Diagnostic devices) COVID-19 test kits
Currently, India is procuring RT-PCR probes for diagnosis of COVID-19 from the USA by ICMR-NIV and distributing to the testing laboratories across the country. To support the use of commercial kits for COVID-19, the Council has completed the evaluation of 20 non-US FDA EUA/CE IVD kits as of 26th March 2020. The Council reiterated in its recent guidance that test kits with 100% concordance among true positive and true negative samples will be approved for commercial use in India. The term "Concordance' represents the consistency of the results shown by a new test when compared with the approved 'gold standard' test.
CliniExperts: A Successful Partner for Companies in getting Regulatory Approvals for COVID-19 Kits
Delhi based CliniExperts, a company that specializes in regulatory approval of diagnostic kits, has already helped three diagnostic companies recently in getting Indian regulatory approval of their COVID-19 kits viz. Altona Diagnostics, Solution One, and PTS Diagnostics India Private Limited.The government has allowed the German firm, Altona Diagnostics, to supply COVID-19 test kits to both government and private testing laboratories in India. It has a concordance of 100% for both true positive and true negatives, which is the highest among all the test kits validated by ICMR recently. The RealStar® SARS-CoV-2 RT-PCR Kit 1.0 from Altona Diagnostics is a reagent system that is based on real-time PCR technology.

The kit analyses the qualitative detection and differentiation of lineage B-betacoronavirus (B-βCoV) and severe acute respiratory syndrome coronavirus 2 (SARS-CoV-2) specific RNA. The causative agent of COVID-19 is SARS-CoV-2. This diagnostic kit is also compatible with various real-time PCR platforms. CliniExperts has assisted in the seamless and expedited approval process of Altona Diagnostics COVID-19 kit. The ICMR is encouraging innovations and the use of diagnostic kits for testing COVID-19 patients. The council is also validating the in vitro diagnostic kit for COVID-19 testing at a pandemic speed to cope with the shortage of kits. Moreover, ICMR recommends that the US FDA EUA/CE IVD approved kits can be used directly after due approval from DCGI and intimation to ICMR.

CliniExperts has expertise in assisting organizations in getting regulatory approvals of diagnostic kits in India for many years now, including the recent approvals of COVID-19 kits for three companies. The regulatory solutions provider, CliniExperts, is committed to fighting against this dreaded pandemic.
Reference:
Guidelines for use of commercial kits for nasal/throat swab based diagnosis of COVID-19 in India, 2 April, 2020Available at: https://icmr.nic.in/sites/default/files/upload_documents/Validation_of_Commercial_Kits_02042020.pdf. Accessed on 2nd April, 2020.
RealStar® SARS-CoV-2 RT-PCR Kit RUO. Available at: https://altona-diagnostics.com/en/products/reagents-140/reagents/realstar-real-time-pcr-reagents/realstar-sars-cov-2-rt-pcr-kit-ruo.html. Accessed on 2nd April, 2020