How Legal Metrology Affects the Market of Smart Watches – Part 1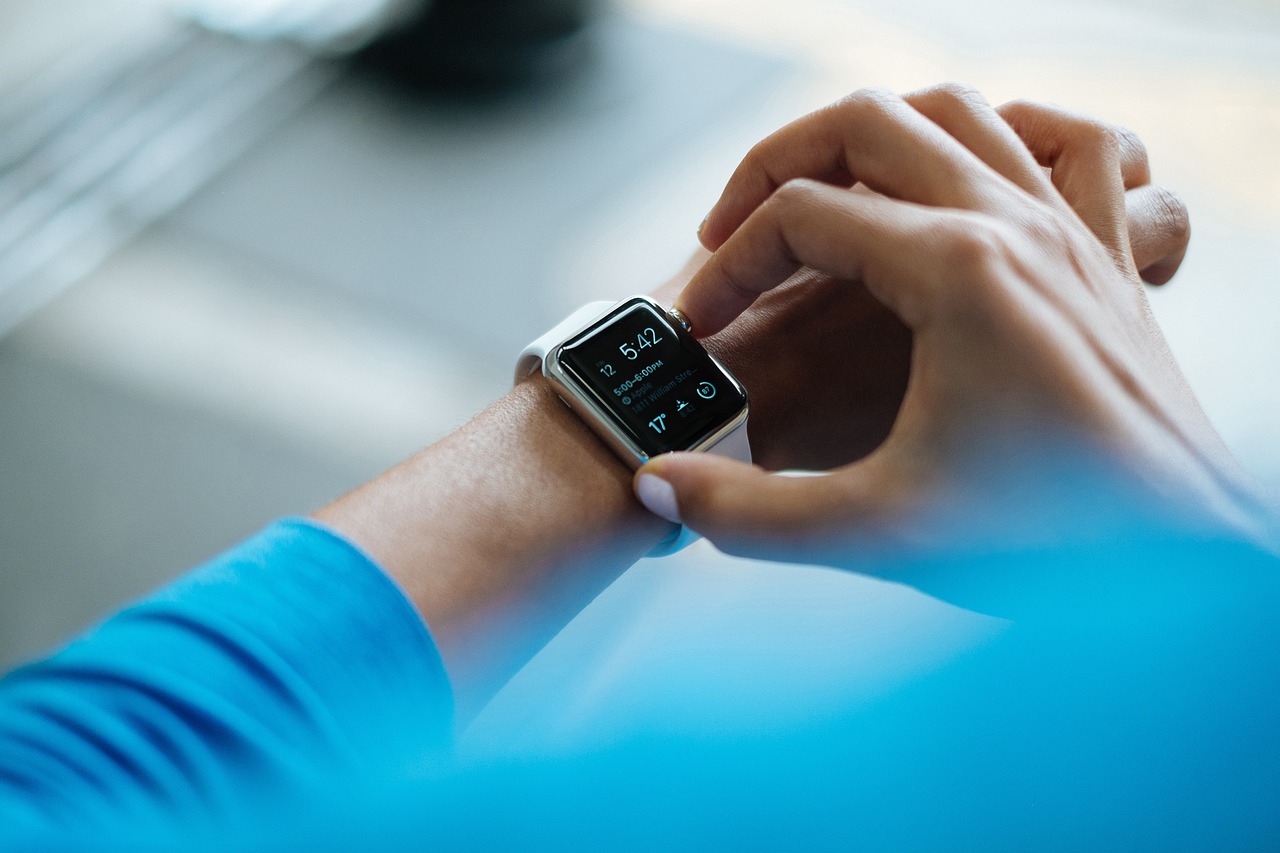 Smart watches are gaining interest of consumers rapidly these days as they serve the standalone purpose and function of many gadgets.
A smart watch is a touchscreen operated wearable computer in the form of a wristwatch. While early models could perform basic tasks, such as calculations, digital time telling, and game-plays, smartwatches in 2018 possess functionalities much closer to smartphones by including mobile apps, a mobile operating system and Bluetooth connectivity.
While internal hardware varies, most smartwatches have an electronic visual display, either a backlit LCD, OLED or Hologram. Some use transflective display or electronic paper, to consume less power. Most have a rechargeable battery. Their supporting peripheral devices may include digital cameras, thermometers, accelerometers, pedometers, heart rate monitors, altimeters, barometers, compasses, GPS receivers, tiny speakers, and SD cards.
Various advanced functions of smart watches force them to fall under the purview of Legal Metrology regulations in India.  If the smart watch has the capability of weighing or measuring any parameters falling under the Legal Metrology purview such as temperature, pressure, blood pressure, heart rate, distance measurements, etc., its manufacture, import or marketing will be governed by the Legal Metrology Act..
There will be approval, registrations and licenses required for its manufacture, import, export or sale in India.
Model Approval
Model Approval is regulated under the Legal Metrology (Approval of Model) Rules, 2011. If the smart watches have the capability of weighing or measuring the required parameters as defined above, it is mandatory for the importer or manufacturer dealing with the business in India to obtain the Model Approval for the different models of their smart watches.
A model  refers to the final physical representation of a device or measure in which all the components imparting to it, the necessary metrological and technical characteristics and qualities as mentioned in the Act and the Rules made thereunder are suitably assembled. Such that subject to prescribed tolerances, every weight or measure produced in accordance with such model may be similar  in regard to dimensions, construction, material, performance and other metrological and technical characteristics.
A model approval is obtained from Central Legal Metrology department in which the representative models of the device are sent to Regional Reference Standard Laboratory for examination. Where it undergoes testing and analysis for functional aspects, performance and durability of the product to establish its reliability and to protect consumer' rights.
It takes approximately 3 months to obtain the model approval for any such product from the Central Legal Metrology Department and  it remains valid for lifetime until and unless the model is amended or improved in physical or functional aspects. In such a case, the model will be considered new and the approval needs to be obtained again.
Registration of Importer
The provisions for the registration of an Importer for such devices falls under Rule 15 of The Legal Metrology (General) Rules, 2011. Importers venturing into India with smart watches that have the capability of weighing or measuring the required parameters as defined under the rules need to obtain the Certificate of Registration of Importer of Weights and Measures from the Director of Central Legal Metrology Department channeled via. a State Controller,  where the business operator carries on such business.
Registration  as an Importer can be obtained for minimum period of 1 year and a maximum of 5 years as per the prescribed fees  paid . The renewal needs to be filed 3 months prior to the date of expiry of the registration certificate previously obtained.
Registration of Manufacturer/ Importer and Packer
The business operators of Smart watches that have the capability of weighing or measuring the parameters as defined under the Legal Metrology Act, whether manufacturing or importing the same in India or exporting from India to any other country needs to obtain the Registration of Manufacturer/Importer and Packer license under Rule 27 of The Legal Metrology (Packaged Commodities) Rules, 2011. It covers all the products and premises including that of the warehouses of any Manufacturer, Importer and Packer that needs to be specified at the time of filing the application as the same is also registered and specified in the certificate and is thus authorized for carrying on the business.
The permission has to be obtained 30 days prior to the date on which pre-packaging commences subject to Rule 27 for Registration of Manufacturer, Importer and Packer  on a per case basis for which Certificate of Registration is granted under Rule 27 of the-Legal Metrology (Packaged Commodities) Rules, 2011. This registration is valid for lifetime until and unless an amendment is made, pertaining to which an alteration has to be filed.
The registration process can often be tedious and time taking. Just like any other professional business, you must hire an experienced and resourceful consultant to help you out with the process. We at CliniExperts take pride in being one of the most reputed and legitimate consultancy firm. Helping our clients file and obtain these registration within the least possible time and without any hassle.
For any query, help or service related to Legal Metrology, please feel free to reach us at +91-767 20 05 050 or +91-11-280 81 765 or email us at contact@cliniexperts.com