Introducing Safety in Cosmetics Usage through Regulatory Reforms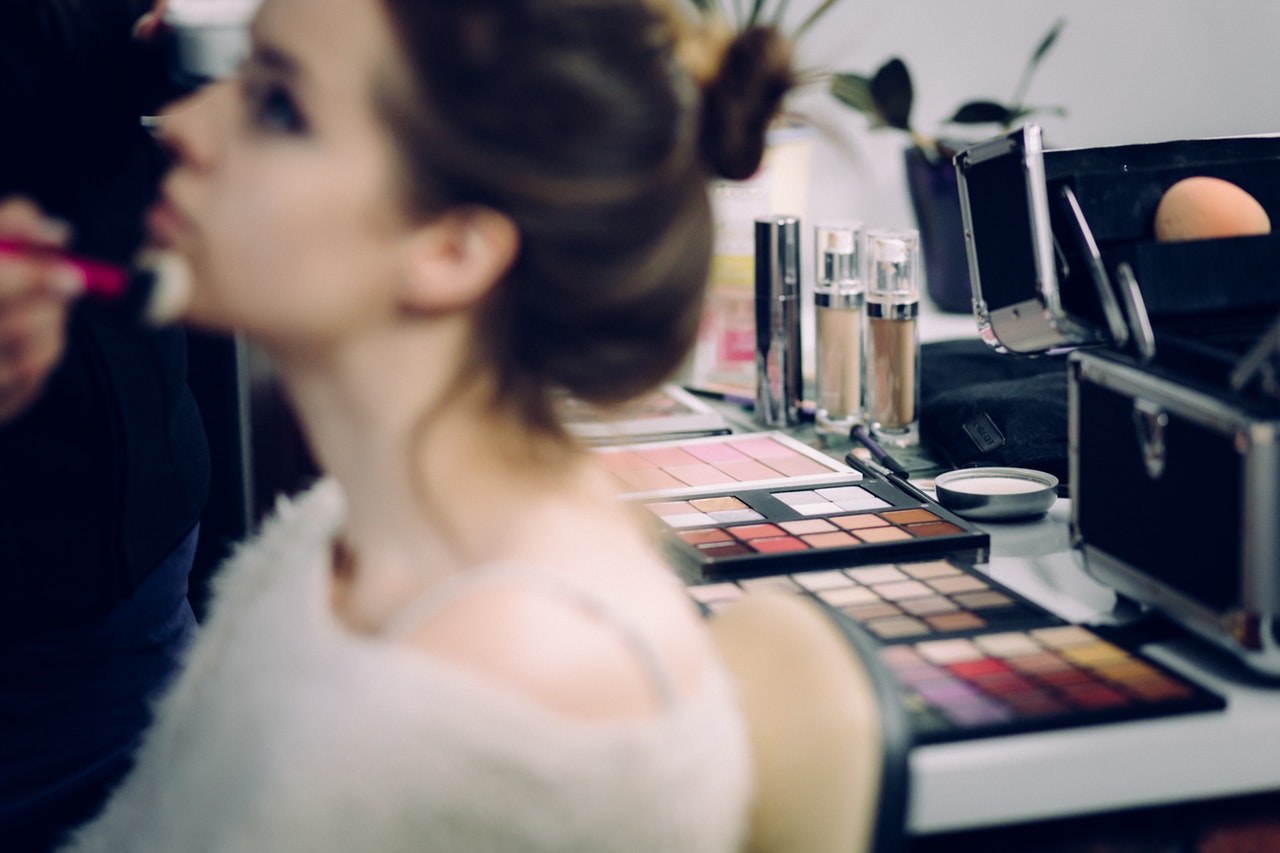 Have you ever thought that –
The ubiquitous lipstick often reaches our alimentary canal as we eat and drink.
The eye-liner permeates into the sensitive areas of our eyes.
The gases and particulate matter from the body spray can enter your system through inhalation during application.
The lotion or nail-polish that you apply on your nails and hands might be ingested while eating finger foods.
The hair color permeates through the dermal contact on scalp.
The list can go on. Now consider the fact that the cosmetics are used on a daily basis so the frequency of exposure is high and continuous.
The point here is though cosmetics make us look beautiful they have the potential of harming us too. There are risks involved with sustained exposure.
India is potentially lucrative market for cosmetics. There are many players and more than 30 different product categories. One of the acute areas of concern is product and usage safety.
Can cosmetics harm us?
Cosmetics are largely made of different kinds of chemicals to produce the desired effect and most of the changes are artificially induced.
They are mainly applied on various parts of the skin. There is a risk of adverse allergic reaction (minor irritation to chronic allergy) to the ingredients in the cosmetic product. They can be potentially harmful.
There is always a chance of inhalation while using a body spray can, shave foam or aftershave lotion.
Harmful chemicals in eye-liners might impact our vision or in dire circumstances induce blindness. Ingestion of lotions, nail polish is always a risk though one may consider it miniscule.
This does not mean that one should completely remove cosmetics from their daily routine. Consumers should be aware of the kind of chemicals being put in the cosmetics and their effect on our health and well-being (Fautz, et al., 2011). There is a risk of pregnant women or certain immune – compromised patients who might inadvertently use certain cosmetics and suffer health challenges. Presence of carcinogenic ingredients cannot be ruled out.
Unlike drugs, cosmetics often do not undergo stringent & prolonged human testing and trials before being commercially marketed.
Safety Concerns in Cosmetics
What are the possible effects of long-term exposure to certain ingredients?
How much concentration of a particular ingredient and what frequency of usage can be considered safe?
How is the purity of the ingredients tested? Are the testing methods reliable?
Is the consumer aware of the ingredient and its potential of causing allergy? Is it mentioned on the labels?
Is there any data of human testing and impact study of the cosmetic item?
Are there adequate guidelines to counter any inadvertent absorption, inhalation etc.? What are the chances of toxicity?
How reliable are the testing protocols and methods?
How is India enforcing safety in Cosmetics?
The recent regulatory changes in the Drug and Cosmetics Act 1940 and Rules of 1945 are aligned with these growing concerns of safety. The objective is to ensure availability and sales of only safe cosmetics in India.
Imported cosmetics must undergo formal registration prior to sales. The Chapter V of the Act states that any application for registration must be accompanied with data on safety and effectiveness of the cosmetic.
The manufacturers are expected to comply with the methods of testing cosmetics for safety based on BIS issued guidelines and approved laboratories.
The product must comply with the safety specified in the 9th or the 10th Schedule or in absence, the product must comply with safety norms of its country of origin.
To know more about regulatory compliance for cosmetics safety, feel free to connect with us and we will be delighted to assist.