Principles for Safety & Performance of Medical Devices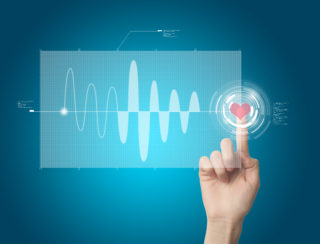 The new 'Medical Devices Rules, 2017' have already been published and will commence w.e.f January 1st, 2018. A guidance document has been issued by the Ministry of Health & Family Welfare (MoH&FW) for the said rules under the 'Rule 6' after consulting medical devices & in-vitro diagnostic devices (IVD) industry experts.
The guidelines will provide a rationale overview of fundamental design and manufacturing requirements to meet the principals laid down for performance and safety of both in-vitro diagnostic devices (IVD), as well as other medical devices that are to be sold in the Indian market. However, it does not dictate how manufacturers should prove that their device has met these principles. Thus, it endows manufacturers of medical devices enough flexibility to keep up with technological advances and constant development in this field.
THERE ARE SEVEN GENERAL REQUIREMENTS HAVE BEEN LAID FOR BOTH IVD AND OTHER MEDICAL DEVICES. THESE ARE –
The device when used for specified conditions, as per said methods, by experienced persons, it should perform as intended without compromising the health and safety of the patients or the user of the device within acceptable risk limits.
Manufacturers should adopt solutions to identify and reduce risks as far as possible during designing and manufacturing the devices. If any than the residual risk associated with each hazard is judged acceptable, install alarms when necessary and inform users of any unavoidable potential risks of using the device.
The devices should perform as intended by the manufacturer and be packaged, manufactured and designed in a manner to enable intended use.
The above three characteristics should not deteriorate to such a point during the shelf life of a medical device, as specified by the manufacturer, that the device may affect the health/safety of the user or the patient, despite being subjected to stresses that are considered normal conditions of use even after proper maintenance of the device.
The devices should be packaged, manufactured and designed in a manner that their performance or characteristics are not damaged due to regular transport and storage conditions e.g. temperature variation, humidity, etc.
All undesirable effects, known and potential foreseeable risks should be minimised to the point that they are within acceptable limits under normal use for intended use of the device.
Each medical device must be backed by clinical evidence for intended use and classification under the 'Medical Devices Rules, 2017', demonstrating compliance with essential principles.
THE DOCUMENT ALSO LAYS DOWN SPECIFIC RULES SEPARATELY FOR IVD AND OTHER MEDICAL DEVICES UNDER EACH OF THE FOLLOWING SUB HEADINGS
Chemical, biological, manufacturing, environmental and physical properties;
Infection and contamination;
Devices incorporating a medicinal product/drug or other biological materials;
Devices with a diagnostic function, or measuring function;
Devices incorporating a software and standalone medical device software;
Active medical devices and devices connected to them;
Protection against mechanical risk, radiation;
Protection against risks posed to patients by supplied energy or substances; for devices used for self-diagnosis or self-administration of medicine, or intended for use by non-medical persons.
Information shared by the manufacturer i.e. Label and instructions for use;
Analytical performance evaluation and where appropriate, clinical evaluation.
REFERENCE
Draft Guidance Document on Essential Principles for Safety and Performance of Medical Devices. File No. 29/Misc./3/2017-DC(179), DCG(I). Directorate General of Health Services. FDA Bhawan. New Delhi.