CDSCO Notifies To Update The Product Insert Of 4th Generation HIV In-Vitro Diagnostics Kit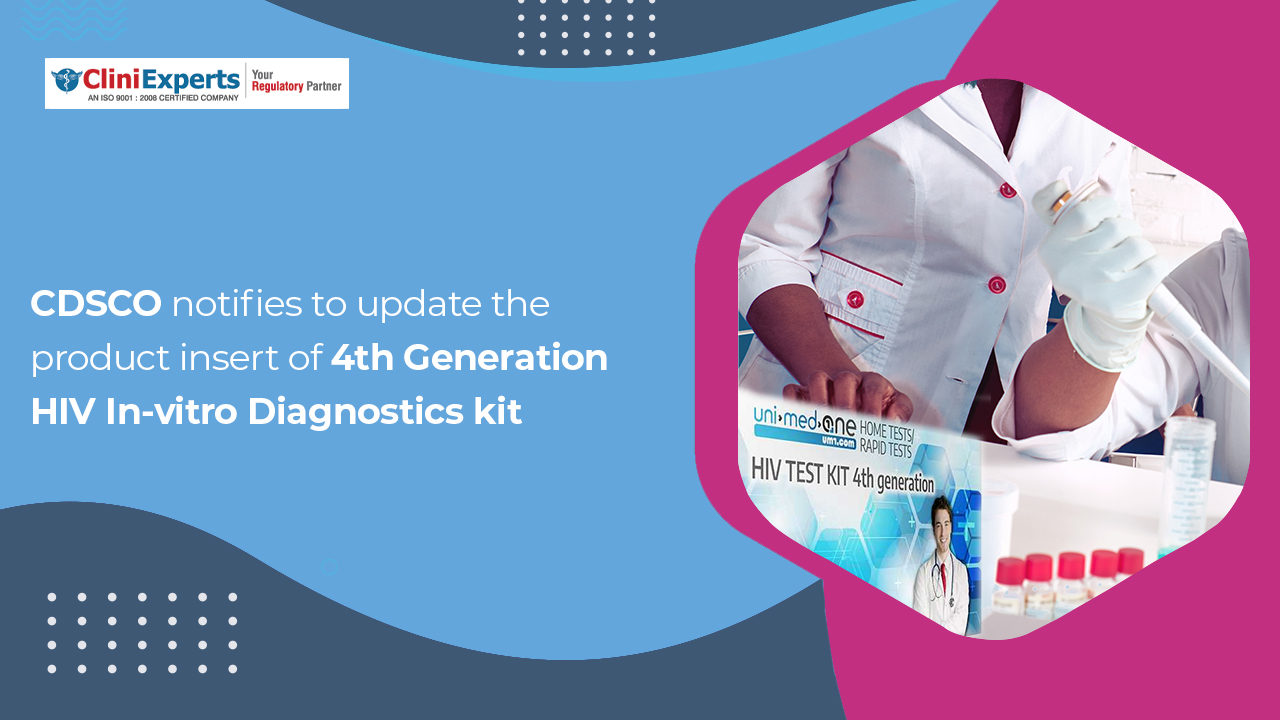 CDSCO has designated the National Institute of Biologicals (NIB), Noida, as Central Medical Device Testing Laboratory as per rule 19 of Medical Device Rules, 2017 released on 1st June 2018.NIB performs tests and evaluate In-Vitro Diagnostics for human immunodeficiency virus, Hepatitis B Surface Antigen and Hepatitis C Virus, Blood Grouping Sera, Glucose Test Strip, Fully Automated Analyser Based Glucose Reagent. Fourth-generation HIV tests can detect HIV antibodies and p24 antigens, but the previous versions only check for antibodies. When a person contracts HIV, the immune system starts to produce HIV antibodies. These antibodies tend to appear within two weeks of HIV entering the body. This is self-defense mechanism of the body. The newer tests can provide a quicker diagnosis than the previous ones. Fourth- generation tests detect the virus faster, which allows for earlier diagnosis and treatment. Research shows that early treatment improves long-term outcomes for people with HIV. Effective treatment can slow down the virus's progression, protect the immune system, and prevent transmission.
A fourth-generation test can reliably detect HIV as soon as one month after a person contract it. The recommended minimum window period for the HIV 4th Generation Test is 3-4 weeks post potential exposure.
NIB Noida is evaluating samples of in-vitro Diagnostics of 4th generation HIV kits for QC evaluation. But while evaluating NIB, Noida noticed that many manufacturers of such 4th generation HIV In-vitro Diagnostics Kits are not mentioning sensitivity for HIV P-24 antigen in the product insert.
Looking at the present scenario, all the manufacturers or licensees are requested to update the product insert of these 4th generation HIV In-vitro diagnostic kits for inclusion of analytical sensitivity for HIV P-24 antigen so that there is no unnecessary delay in evaluation
Reference:
No.IVD/Misc/056/2021.Government of India. Central Drugs Standard Control Organization. Dated: 22nd March, 2021.